July 19, 2007
---
Last weekend I got to go to the
Latitude Festival
in Suffolk, my first festival in a few years. It wasn't too big at about 20,000 and the loos weren't as bad as I'd feared. We saw lots of good bands and below are some of my photos from the weekend.
Sunset on thurday night, multicoloured sheep, the lake, midlake on the main stage.
Wilco on the main stage, me and Luke at guilty pleasures, in our tent, Mr Lonely, dear and Luke.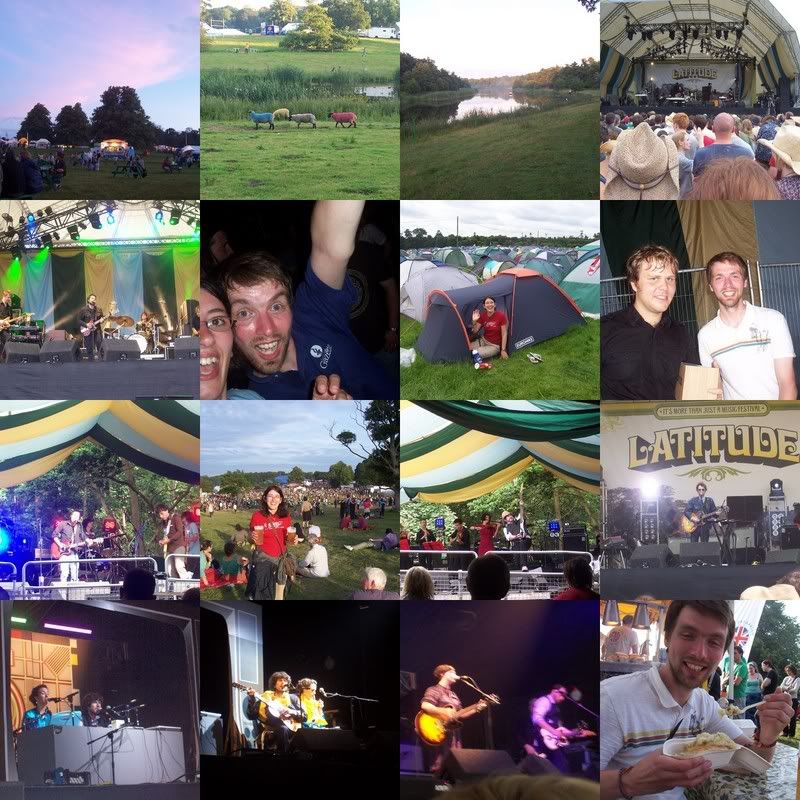 July 02, 2007
---
Could
Urban Groove
be my next keep fit route? After all "Urban Groove is a fun and funky street dance class". To clarify "Street dance is a term used to describe the kind of dancing that you see in music videos of artists such as Justin Timberlake, Usher, Britney or Beyonce and covers a wide range of styles rooted in urban music, hip hop and R'n'B." Sounds ace.