November 29, 2009
---
Hmm, not been so good on the blogging lately. Where was I?
Ah yes, in Death Valley, Ca. After some amazing views from the top of a mountain at Dante's view we left the park. On the way we stopped at the
Amargosa Opera House
at Death Valley junction, but didn't get to sing.
From there is was south and through Baker and the
world's largest thermometer
and across the border back into
Nevada at Laughlin
. Laughlin seemed to be a single road of casinos next to the river, although there were also some casino boats floating on the river. This is the fist place to gamble in Nv on this route and alot cheaper to stay in than Vegas. We had a night at the
golden nugget casino
and ate some tasty pizza over the road which seemed to be the only veggie option in the area.
From Laughlin we went south to pick up route 66, first stop
Oatman, Az
, a small former mining town.
Wild burros wander around later in the day but I think we were a bit early and we also had to leave before the
wild west shoot-outs
. It did have an excellent selection of hole-for-your-head photo ops and we popped into the
Oatman Hotel
where Clarke Gable and Carole Lombard stayed on their honeymoon. Luke took over the driving to take us over Sitgraves Pass, a very twisty turny bit of 66 over a mountain.
Then it was on to
Kingman
for some
great fried food
and our first find of the fantastic
KGMN SuperCountry
radio station. We decided to take the long route next and rather than getting on the I40 (which goes all the way to NC) we stuck with route 66 via
Hackberry
,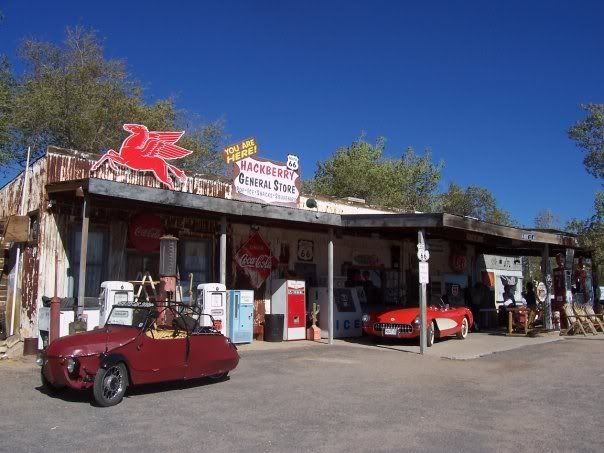 Grand Canyon Caverns
,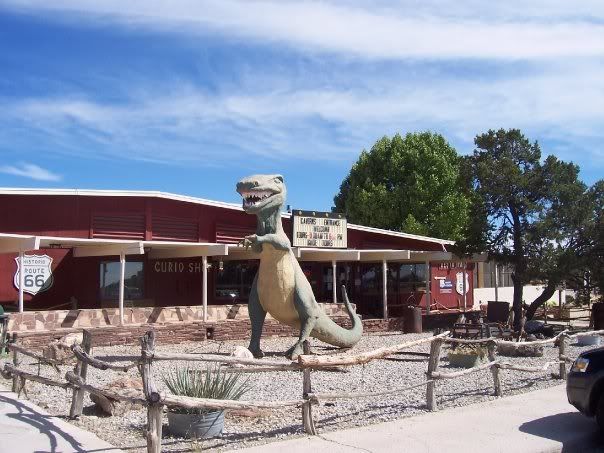 Seligman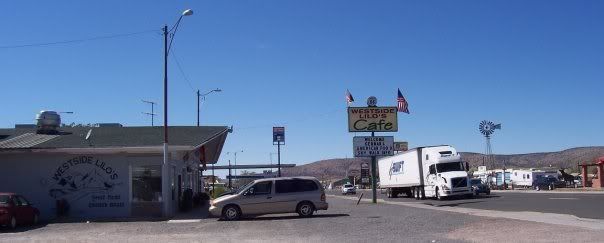 and
Williams
.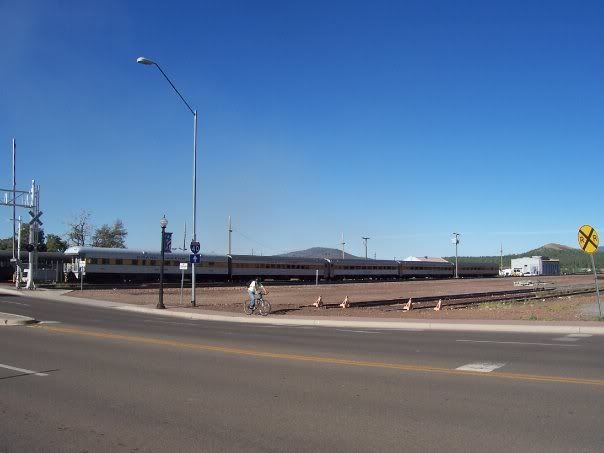 Sadly we didn't have time to go down the Grand Canyon mines and we just about made it to the Grand Canyon before the sun went down for some great views of geology in action.

We stayed a night at
Maswik Lodge
, the plan was to see the sun come up but we got a pretty good view of the early morning sun over the canyon. It was a bit overwhelming, we kept stopping at different points and I kept taking pics of the amazing view, and then another. I kept worrying the next stop on my list would be the best place to see it and if we didn't stop there we'd miss out, but we headed off in the end (after just one more photo stop after another) and made our way back to Vegas. We stuck with the route 66 to get back which I could handle better than the scary interstate. We stopped off at the Hoover Dam where I had to get another souvenir coin which was $2!!!(well over the odds).
We got to Vegas just as the sun was low enough to blind Luke which combined with Vegas traffic and not really knowing where we were going made for a stressful arrival at the
MGM
. I'd found a deal on a suite which was very exciting, it was huge.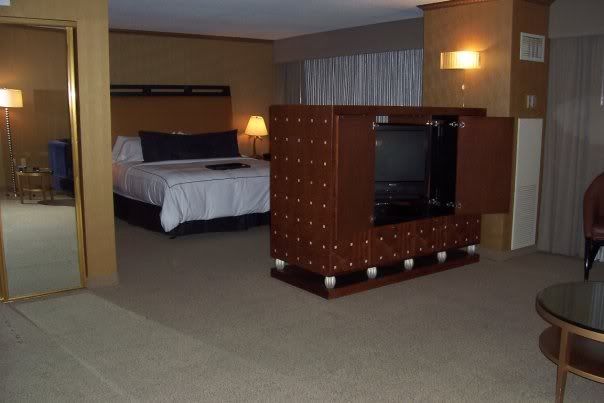 We had a bit more of exploring and went up to the Hilton to see Elvis.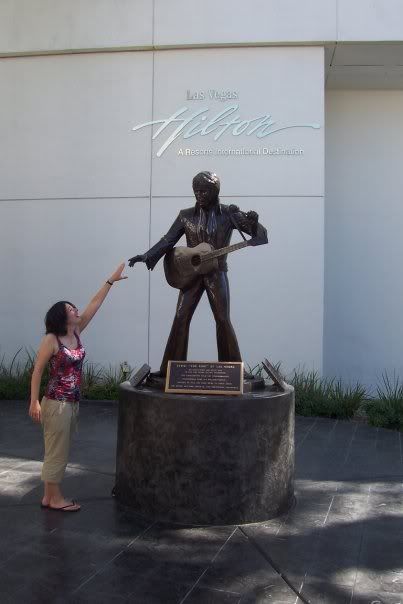 I was very impressed with the Barry Mannilow shop and tempted by a few things but the price was just a bit too high.
We also went and had a look round downtown
and discovered some interestingly named restaurants back on the strip.
On our last night I finally figured out how to use my $15 fee fruit machine money and won BIG with it, $7 baby!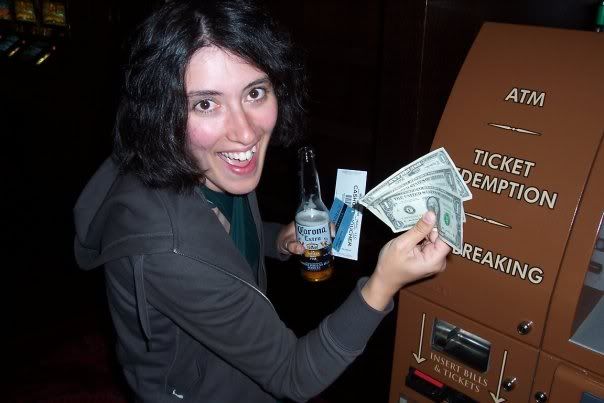 Just after that it was time to go and we went off to the airport for the last flight of the night out of Vegas. We took off with a cool view of the strip and headed to NC to catch up with the lovely people of Wilmington and eat great food.