March 29, 2007
---
There's some pictures on the
BBC NEWS website about Life in Stanley
. Its quite exciting and strange to think
I've been there
.
I took these snaps: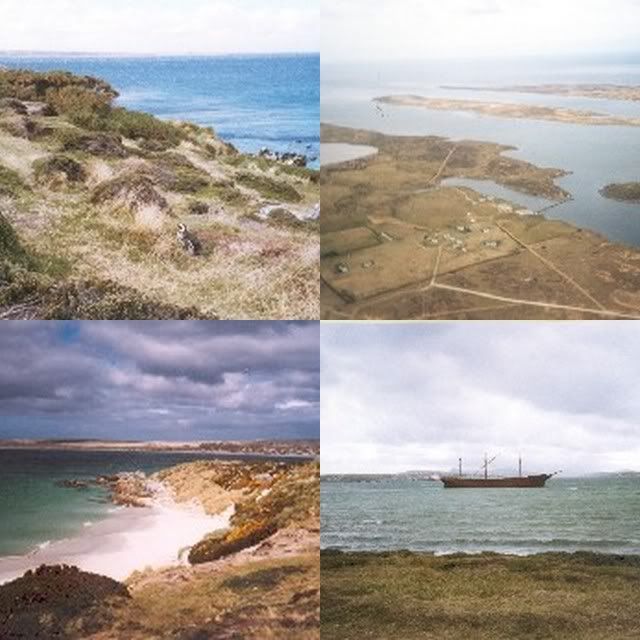 Top Left:
Penguin at Gypsy Cove
Bottom Left:
Gypsy Cove
Top Right: View from postal plane we went on
to look at the Islands
Bottom Left:
Lady Elizabeth
March 14, 2007
---
The British Soap Awards 2007 make your voice heard at The British Soap Awards 2007
All you have to do is make ONE choice in the following categories – Sexiest Male, Sexiest Female, Villain of the Year, Best Actor, Best Actress and, of course, Best British Soap. You get to choose between people from Corrie, Doctors, Easteenders, Emmerdale and the Oaks. Has Stella off The Enders revealed herself to be evil now? She's up for best villain.