July 31, 2006
---
I didn't get to go see the
Etna eruption
, but there are some pictures and videos of it
here
.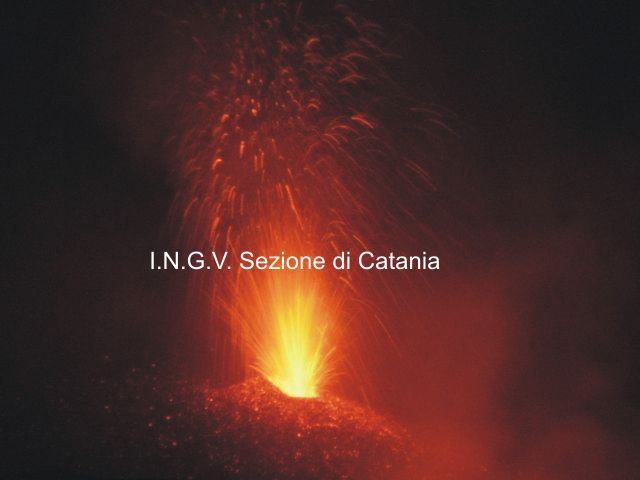 "At 23:30 local time on 14 July 2006, a fissure opened on the east flank of the South-East Crater (SEC) summit cone of Mt. Etna. Two vents along the fissure (3000m and 3050m, respectively) produced a lava flow spreading east to the Valle del Bove.
A helicopter survey carried out on 16 July at 7:30 showed a braided lava flow field up to 1.7 km long. Mapping of the lava flow field allowed a calculation of its surface area, estimated at about 300,000 square meters, giving a mean output rate of about 2.6 cubic meters per second during the first 32 hours of eruption, assuming a mean of 2 m thickness of the flow.
Moderate strombolian activity from a third upper vent, located at about 3100 m on the east flank of the SEC, just below the wide depression that cuts its eastern flank, produced a little ash fallout on Catania during the opening phase of the eruptive fissure.
The composition of the ash is 80% juvenile, with small amount of lithics probably due to the opening phase of the vents.
The lava flow field is emplacing on the west wall of the Valle del Bove, with two main flow fronts that, at 7:30 of 17 July, reached about 2100 m a.s.l. spreading north of the Serra Giannicola Piccola ridge."
July 19, 2006
---
July 04, 2006
---
B3TA :HOW TO POACH AN EGG
. My dad used to poach an egg in a special egg poacher thingy, but it looks like extensive research suggests you can get away with clever use of cling film.