March 30, 2006
---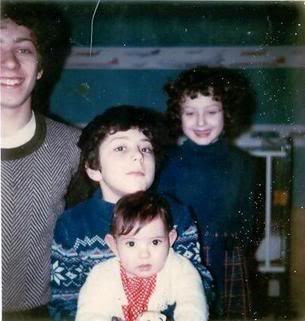 The birth of punk was apparently
30 years ago today
. This was indeed one of the most important days in world history, the birth of one of the world's finest minds occurred on this day. It was probably the birth of this exceptional person that proved the catalyst for the punk movement itself, and has been the inspiration for most of the music, art and drama produced in the past 30 years.
But what of the
pop history of this important date
? In Australia Queen were at number 1 with Bohemian Rhapsody, In the US it was The Four Seasons with December '63 (Oh what a night) and in the UK it was The Brotherhood of Man with Save your kisses for me.
March 17, 2006
---
March 16, 2006
---
March 10, 2006
---